Binomio is an encounter between two people
a vineyard between sea and mountains and an expression of Abruzzo's strong but gentle goodness.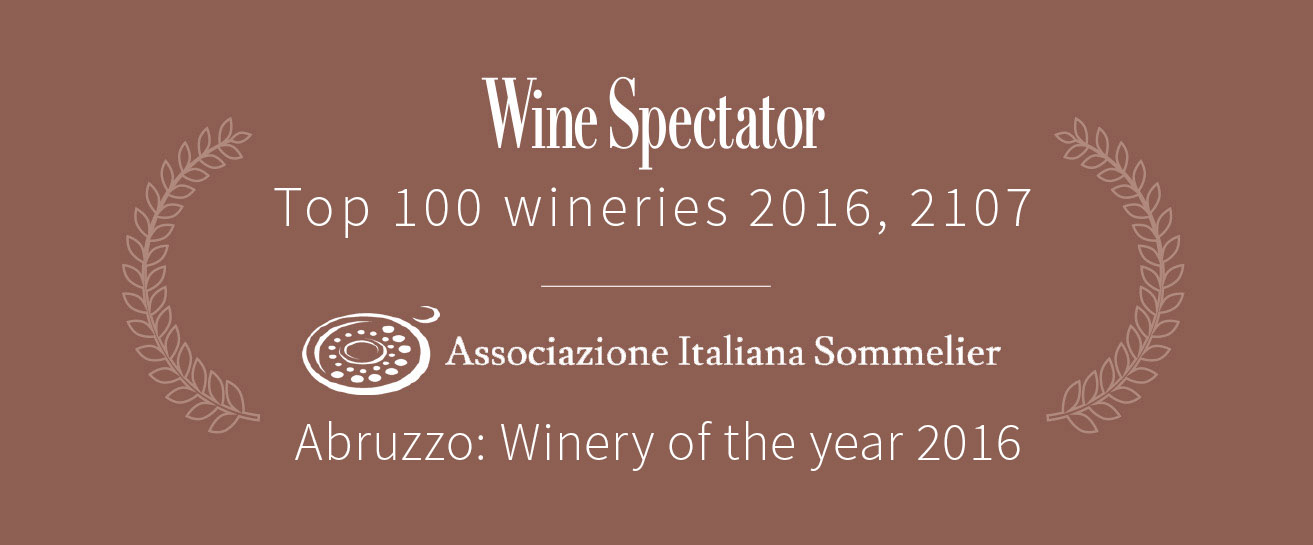 Prowein 2017
Inama Azienda Agricola
Halle 16 – Stand C31
19-21.03.2017 Düsseldorf
Vinitaly 2017
Inama Azienda Agricola
Padiglione 4 – Stand B2
09-12.04.2017 Verona
Montepulciano d'Abruzzo o Nobile di Montepulciano?
MONTEPULCIANO D'ABRUZZO
Binomio started off as a challenge in 1998. The idea was to produce a great, structured yet modern Montepulciano d'Abruzzo.
92p. 2013 – Antonio Galloni's Vinous
91p. 2011 – Wine Spectator
92p. 2010 – Wine Spectator
92p. 2010 – Robert Parker's Wine